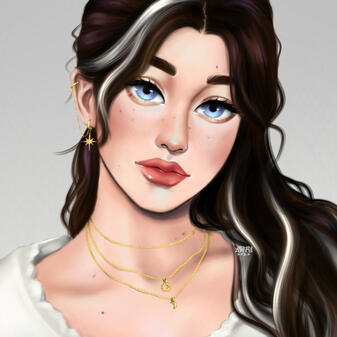 about the artist
Jehn is a digital artist in her 20s based in the Philippines. She enjoys drawing humans and anything cute! She's also still in the process of discovering her art style.
---
Equipments:
✦ Ipad 7th Gen
✦ Apple Pencil 1st Gen
✦ Procreate
rates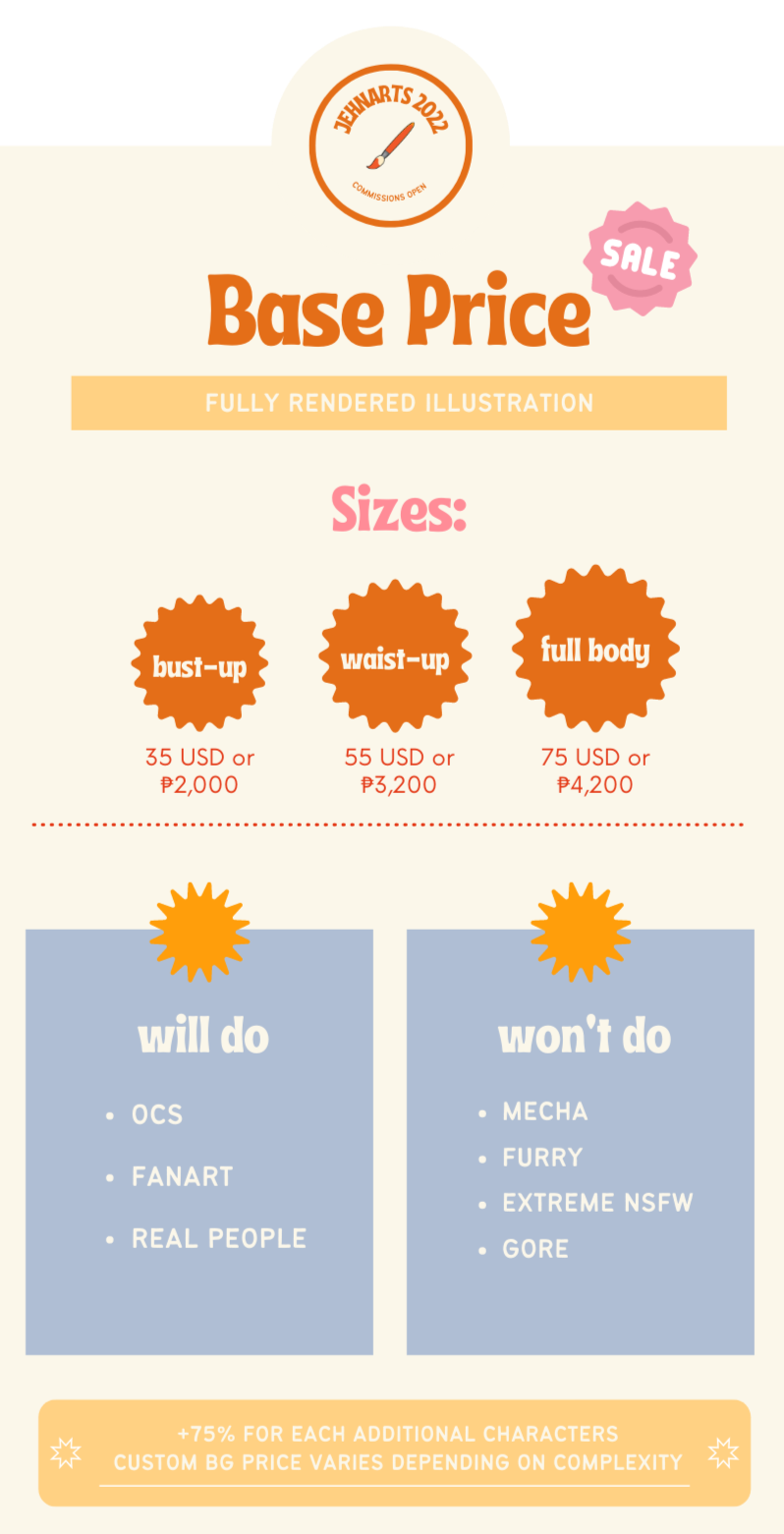 terms of service
WILL DRAW
✦ real people
✦ fanarts
✦ OCs
✦ nsfw
WILL NOT DRAW
✦ furry
✦ mecha
✦ extreme gore / nsfw
---
✦ commissions might take weeks up to a month to finish depending on complexity, amount of workload and personal / technical problems but I will do my best to regularly update you.
✦ I have the right to post the commissioned work, but you can tell me if you'd prefer to keep it private.
✦ Visual references are highly recommended
✦ I have the right to decline commission requests that I am not comfortable with
✦ Requests that are for commercial use will have additional charges
✦ I must be credited if it will be posted on any social media platforms.
✦ I will be using MY OWN art style
✦ Once the final piece is sent, I will only allow a maximum of 3 revisions (exceeding revisions will have an additional P200 / $5 each)
---
PAYMENT
✦ Paypal or Ko-fi (international)
✦ Gcash or Bank Transfer (local)
✦ You can pay in full up-front or 50% first before I start the sketch and the other half will be sent before coloring.
✦ Finished piece will be sent via email once it is fully paid.
artworks